Isner Wins for the Fifth Time at Atlanta, Zeballos Stays Hot in Doubles
FILA sponsored tennis player John Isner continued his impressive 2018 campaign Sunday, defeating Ryan Harrison 5-7, 6-3, 6-4 to capture the BB&T Atlanta Open title. The win marks Isner's fifth win in his last six attempts in Atlanta, and is his second consecutive win in the final over Harrison.

Isner used a dominant forehand all week to overcome the likes of Alex de Minaur, Mischa Zverev and Matthew Ebden en route to the final. "It's incredible, and I think I said it last year, I feel like there may come a time where I'm not back in the finals, or I'm not the champion again, but as it stands right now, I'm very happy to be the champ here," said Isner of his remarkable history at the BB&T Atlanta Open.

Isner is in the midst of his career best season on the ATP World Tour, having secured his first Masters 1000 title earlier in the year at the Miami Open. Isner also made his career first Grand Slam semifinal, two weeks ago at Wimbledon.

FILA sponsored tennis player Horacio Zeballos and partner Julio Peralta continued their dominance on the ATP World Tour doubles ladder Sunday, defeating Oliver Marach and Mate Pavic 6-1, 4-6, 10-1 at the German Open Tennis Championships, presented by Kampmann.

The win in Hamburg is Zeballo's second in as many weeks (Båstad), and third overall in 2018. "It is amazing," said Zeballos. "I have been watching this tournament since I was a kid. It is a very important tournament and it is such an honor to win this. We are really, really happy."

Zeballos has now accumulated 10 career tour-level doubles championships, six of which have come with Peralta. Zeballos is currently ranked No. 31 in the men's doubles ladder.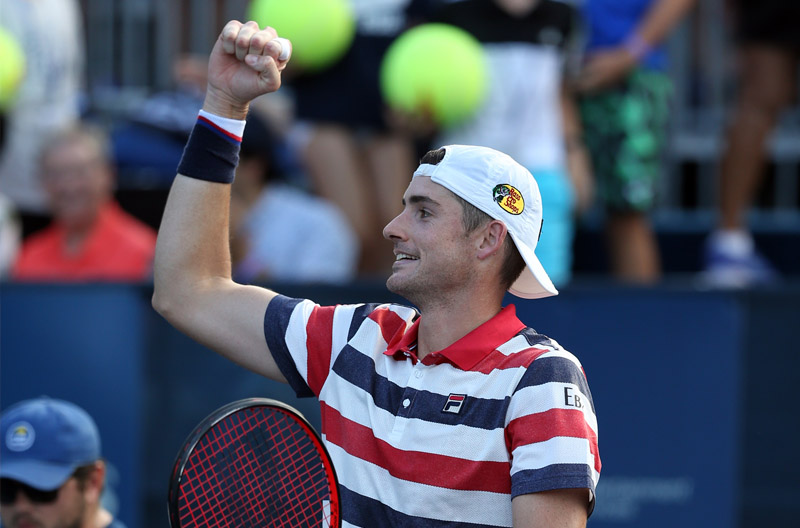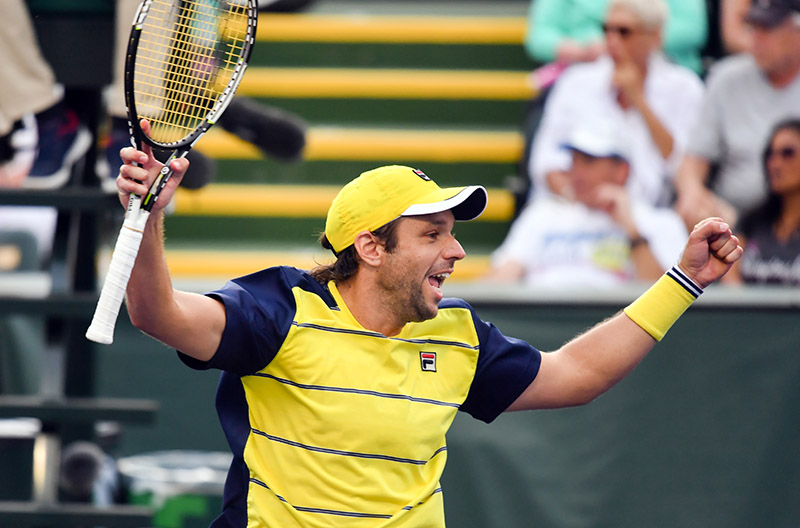 FILA Sponsors Leo Borg, Son of Tennis Legend Bjӧrn Borg
FILA announced today that it has signed a sponsorship agreement with Leo Borg, son of tennis legend and FILA Brand Ambassador, Bjӧrn Borg. Earlier this year, FILA reignited its partnership with Bjӧrn, a relationship that dates back to 1975.

Leo, who recently turned 15 years old, was ranked No. 1 in the Under-14 age group in Sweden and captured the U14 Swedish Masters title last November. Also among his accomplishments in 2017 were victories at the Iceland Open U16, the Toyota Cup U14 and the Kystmesterskaberne U14, as well as a quarterfinal round appearance at the Junior Orange Bowl U14. This year, he was the Salk Open U16 winner.

"We are thrilled to partner with Leo as we continue our commitment to the next generation of tennis players," said Gene Yoon, Global Chairman at FILA. "As the newest member of the FILA family, we are excited to support Leo as he strives to leave his own mark on the game."

As part of the sponsorship agreement, Leo will wear FILA footwear and apparel on and off the court. He will begin to appear in advertising for the brand in 2019.

"It's an honor to represent FILA, a brand that has played such an important role for my father," said Leo Borg. "I am grateful for this opportunity at such an early stage in my career."

FILA has a long and distinguished history in the world of tennis that continues with endorsements of ATP World Tour and WTA Tour athletes. FILA is a sponsor of the BNP Paribas Open, the Dell Technologies Tennis Hall of Fame Open, the Rogers Cup and Coupe Rogers, the Porsche Tennis Grand Prix, the Mercedes Cup, the Argentina Open, the Rio Open, the German Open, and the Junior Orange Bowl International Tennis Championship. In addition to event partnerships, FILA is an official supplier to Tennis Canada, Junior Tennis Champions Center, Van der Meer Tennis, John Newcombe Tennis Ranch, and the Kim Clijsters Academy in Belgium.