Isner Wins for the Fifth Time at Atlanta, Zeballos Stays Hot in Doubles
FILA sponsored tennis player John Isner continued his impressive 2018 campaign Sunday, defeating Ryan Harrison 5-7, 6-3, 6-4 to capture the BB&T Atlanta Open title. The win marks Isner's fifth win in his last six attempts in Atlanta, and is his second consecutive win in the final over Harrison.

Isner used a dominant forehand all week to overcome the likes of Alex de Minaur, Mischa Zverev and Matthew Ebden en route to the final. "It's incredible, and I think I said it last year, I feel like there may come a time where I'm not back in the finals, or I'm not the champion again, but as it stands right now, I'm very happy to be the champ here," said Isner of his remarkable history at the BB&T Atlanta Open.

Isner is in the midst of his career best season on the ATP World Tour, having secured his first Masters 1000 title earlier in the year at the Miami Open. Isner also made his career first Grand Slam semifinal, two weeks ago at Wimbledon.

FILA sponsored tennis player Horacio Zeballos and partner Julio Peralta continued their dominance on the ATP World Tour doubles ladder Sunday, defeating Oliver Marach and Mate Pavic 6-1, 4-6, 10-1 at the German Open Tennis Championships, presented by Kampmann.

The win in Hamburg is Zeballo's second in as many weeks (Båstad), and third overall in 2018. "It is amazing," said Zeballos. "I have been watching this tournament since I was a kid. It is a very important tournament and it is such an honor to win this. We are really, really happy."

Zeballos has now accumulated 10 career tour-level doubles championships, six of which have come with Peralta. Zeballos is currently ranked No. 31 in the men's doubles ladder.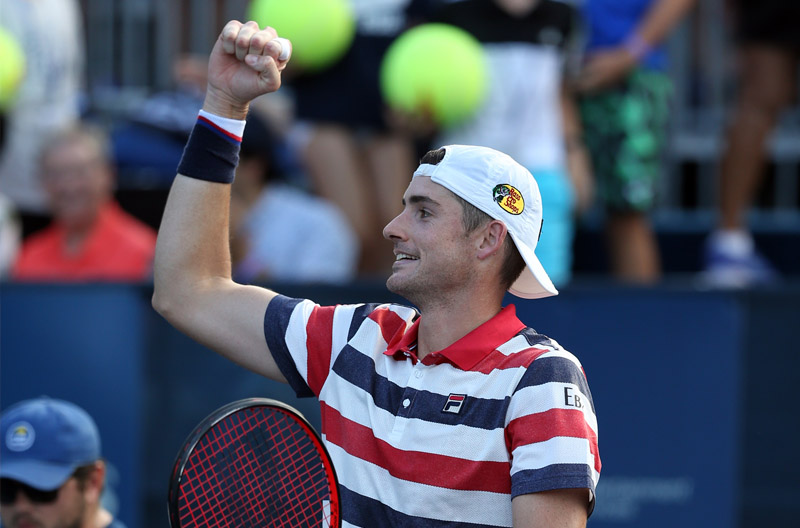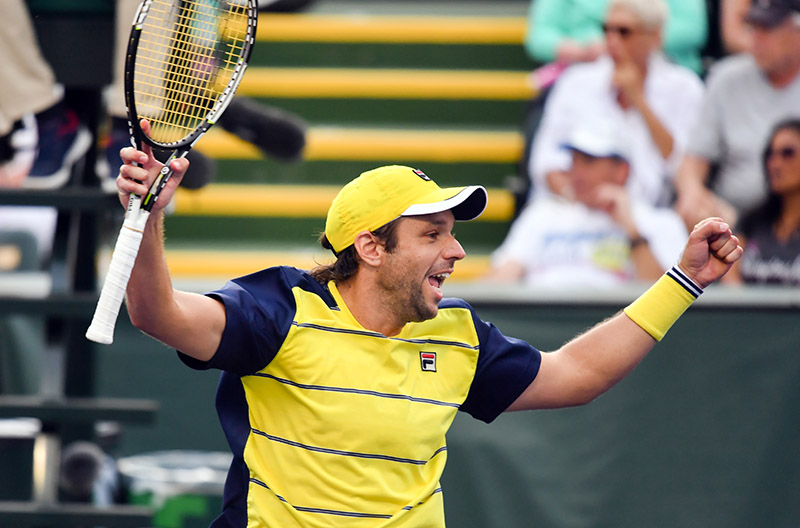 Barcelona Open Banc Sabadell Honors FILA's Martin Mulligan
FILA's Martin Mulligan was honored at the Barcelona Open Banc Sabadell, a tournament where he had achieved great success as a professional tennis player. Mulligan secured two titles in Barcelona, and is one of only ten players to defend his crown in consecutive years. In celebration of his achievements, the organizing committee of the Barcelona Open Banc Sabadell - 65th Conde do Godo Trophy, paid tribute to Mulligan on the 50th anniversary of his first win, which took place in 1967. The event was held on April 27th, at the 65th edition of the tournament. During a special on-court ceremony, Albert Agusti, President of the Real club de Tenis Barcelona-1899, and Albert Costa, Tournament Director, presented Mulligan with a replica of the Trophy. Since the 1970's, Martin Mulligan has scouted and signed athletes to represent FILA tennis, and has been a passionate advocate for the sport. In addition to his tournament wins in Barcelona, Mulligan's many on-court accomplishments include winning the men's singles title at the Italian Championships three times, in 1963, 1965 and 1967. He also reached the men's singles finals in Wimbledon in 1962.