Isner Wins for the Fifth Time at Atlanta, Zeballos Stays Hot in Doubles
FILA sponsored tennis player John Isner continued his impressive 2018 campaign Sunday, defeating Ryan Harrison 5-7, 6-3, 6-4 to capture the BB&T Atlanta Open title. The win marks Isner's fifth win in his last six attempts in Atlanta, and is his second consecutive win in the final over Harrison.

Isner used a dominant forehand all week to overcome the likes of Alex de Minaur, Mischa Zverev and Matthew Ebden en route to the final. "It's incredible, and I think I said it last year, I feel like there may come a time where I'm not back in the finals, or I'm not the champion again, but as it stands right now, I'm very happy to be the champ here," said Isner of his remarkable history at the BB&T Atlanta Open.

Isner is in the midst of his career best season on the ATP World Tour, having secured his first Masters 1000 title earlier in the year at the Miami Open. Isner also made his career first Grand Slam semifinal, two weeks ago at Wimbledon.

FILA sponsored tennis player Horacio Zeballos and partner Julio Peralta continued their dominance on the ATP World Tour doubles ladder Sunday, defeating Oliver Marach and Mate Pavic 6-1, 4-6, 10-1 at the German Open Tennis Championships, presented by Kampmann.

The win in Hamburg is Zeballo's second in as many weeks (Båstad), and third overall in 2018. "It is amazing," said Zeballos. "I have been watching this tournament since I was a kid. It is a very important tournament and it is such an honor to win this. We are really, really happy."

Zeballos has now accumulated 10 career tour-level doubles championships, six of which have come with Peralta. Zeballos is currently ranked No. 31 in the men's doubles ladder.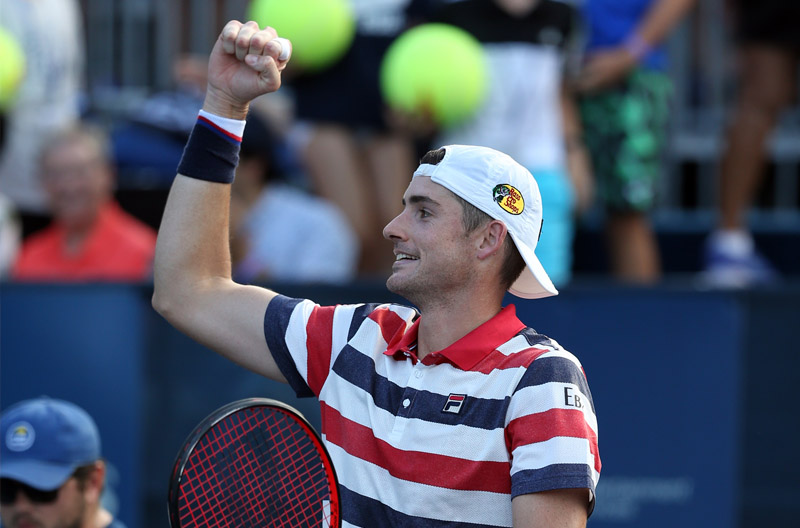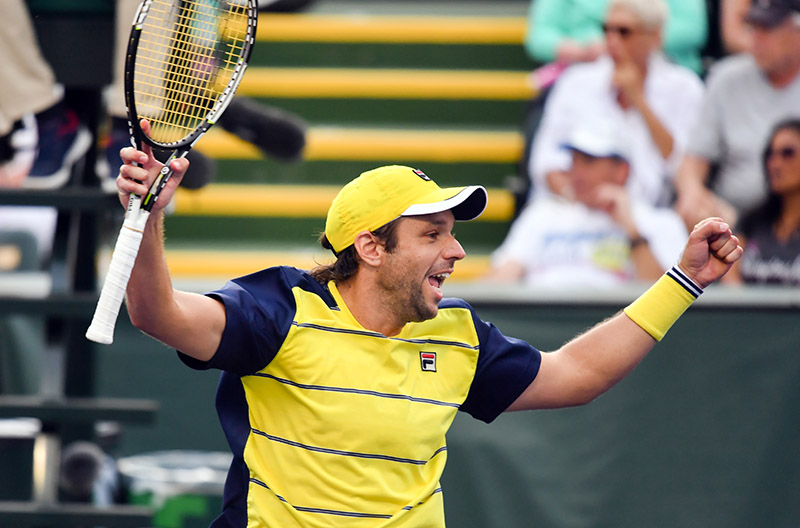 FILA Signs Sponsorship Agreement With 2016 NCAA Singles & Doubles Champion Mackenzie McDonald
FILA announced today that it has signed a sponsorship agreement with Mackenzie "Mackie" McDonald, the 2016 NCAA Men's Singles and Doubles Champion. McDonald joins the company's roster of endorsed ATP World Tour and WTA Tour players who are wearing the FILA® brand on-court.

"We are thrilled to welcome Mackie to the FILA family," said Jon Epstein, President of FILA North America. "As one of the game's rising stars, Mackie represents the future of the sport and we believe he will be an incredible ambassador for the brand. We are excited to support Mackie's efforts on his journey as a professional player. With his talent, energy, enthusiasm and drive, he is well-primed for success."

McDonald, 21, elected to turn pro following stellar junior and collegiate tennis careers. He won the 18's singles title at the Easter Bowl in 2012 and was among the boy's singles semifinalists at the 2012 Australian Open. In that same year, McDonald reached a career high ranking of #12 in the ITF World Tour Junior Rankings. McDonald's achievements continued when he transitioned to college, as one of the leading tennis players at UCLA. During the 2016 season, the former Bruin helped his team reach the quarterfinals of the Division 1 Men's Tennis Championship. He ended his college career on a high-note, winning both the NCAA men's singles and doubles titles, a feat which had not been accomplished since 2001.

McDonald recently became the inaugural male recipient of the Oracle U.S. Tennis Award, which is a grant that will be presented annually at the BNP Paribas Open to assist young American tennis players as they transition from college into the professional ranks.

"I am honored to join the FILA team and follow in the footsteps of the legendary athletes past and present who have represented the brand," said Mackie McDonald. "As I take the next big step in my tennis career and work hard to develop my game, I am grateful to have the support of a company, such as FILA."

FILA has a long and distinguished history in the world of tennis that continues with endorsements of ATP World Tour and WTA Tour athletes. FILA is a sponsor of the BNP Paribas Open, the Dell Technologies Tennis Hall of Fame Open, the Rogers Cup and Coupe Rogers, the Porsche Tennis Grand Prix, the Mercedes Cup, the Argentina Open, the Rio Open, and the Junior Orange Bowl International Tennis Championship. In addition to event partnerships, FILA is an official supplier to Tennis Canada, Junior Tennis Champions Center, Van der Meer Tennis, John Newcombe Tennis Ranch, and the Kim Clijsters Academy in Belgium.

The FILA® brand was established over a century ago by the FILA brothers of Biella, Italy. FILA® is now a leading sport and leisure footwear and apparel brand that is distributed worldwide. FILA has achieved world-class recognition in tennis by marketing high design and style content products that are endorsed by professional athletes from around the world.