Horacio Zeballos Captures First Masters 1000 Doubles Title at Indian Wells
FILA sponsored tennis player Horacio Zeballos and partner Nikola Mektic won the BNP Paribas Open men's doubles title Saturday evening, defeating the No. 6 seeded team of Lukascz Kubot and Marcelo Melo 4-6, 6-4, 10-3.

Playing in just their second tournament together, the duo secured incredible upsets over Edmund/Skupski, Herbert/Mahut [1], Cabal/Farah [5] and Marach/Pavic [3] en route to a championship victory over Kubot and Melo.

The win makes Zeballos the first Argentine to win the BNP Paribas Open doubles title since 1976. It is his second circuit title of 2019 and 12th of his career.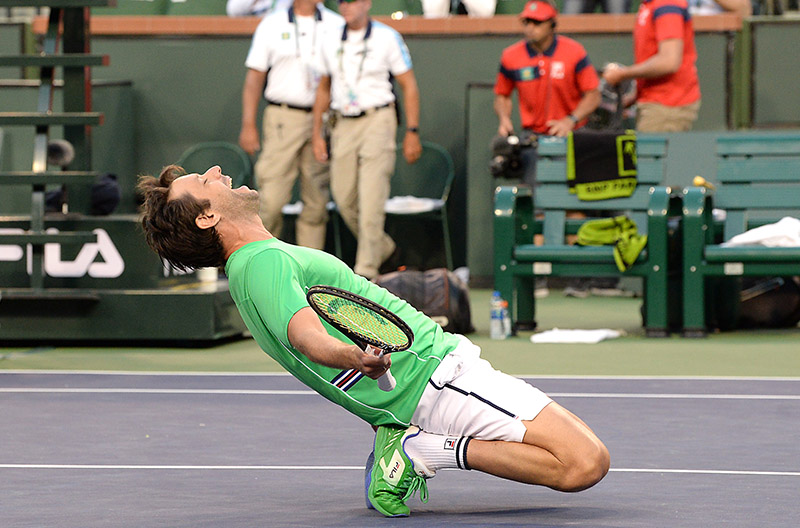 Korea's "Figure Skating Prince" Jun-Hwan Cha Secures First Win at the 71st National Figure Skating Championship
(FILA Korea) – Korean figure skater Jun-Hwan Cha, who is affiliated with the Korea Skating Union sponsored by FILA, achieved a combined score of 238.07 on Sunday, January 8, to achieve his first win in the men's single field at the 71st National Figure Skating Championship at the Gangleung Ice Arena. This victory has created heightened interest in Jun-Hwan Cha and his skating, from viewers of the compeition and Republic of Korea citizens.

Jun-Hwan Cha is unique among Korean figure skaters, due to his renowned four revolution jumping (quadruple) technique. He has been dubbed the male Yu-Na Kim, or the "Figure Prince," and he is at the forefront of the next generation of figure skaters. During the competition, Jun-Hwan Cha scored 20 more points than the nearest competitor, further showcasing that he is the strongest in the field. His remarkable feats have increased expectations and Jun-Hwan Cha is seen as a catalyst of hope for the 2018 Winter Pyeongchang Olympics. This particular win proved to be even more meaningful, as he broke the 80 points barrier in the figure skating short program for the first time in Korea.

Jun-Hwan Cha, aka the male Yu-Na Kim, is the protagonist of Korean figure skating and expectations are high, as it relates to his continued success. Yu-Na Kim, undoubtedly the female queen of figure skating, announced her retirement in 2014. She has achieved the highest accolades in worldwide sporting competitions. Her accomplishements have included a gold medal at the 2010 Vancouver Winter Olympics and a silver medal at the 2014 Sochi Winter Olympics. She is also recognized as the Republic of Korea's sporting hero for her major achievements in the single women's skating field. Jun-Hwan Cha has garnered additional interest since his coach Brian Orser, was a former coach of Yu-na Kim.

Off-the-ice, Jun-Hwan Cha's professional and cool demeanor is also evident during his media interviews. After completing his acting commitments in the show "Kiss and Cry" zone, Jun-Hwan Cho wore a FILA jacket while speaking to the media. His win at the 71st National Figure Skating Championship has garnered mass interest not only among the news media, but for viewers and citizens alike. There is increased anticipation of his future performance, as he recently qualified for the the 2017 World Junior Figure Skating Competition, to be held in March in Taiwan.

Meanwhile, in the women's single competition, Eun-Soo Lim won the women's junior category by clinching the championship title with a total score of 191.98. With the win, 14-year old Lim has also earned a ticket to the ISU World Figure Skating Championship. This marked only the second time, after Yu-Na Kim, that a female figure skater earned a total score over 190 at local competitions.

FILA Korea has been actively sponsoring the Korea Skating Union, with whom Jun-Hwan Cha and Eun-Soo Lim are affiliated, since October 2012. FILA Korea has been providing the highest sportswear and an optimum environment to achieve the highest quality results. FILA Korea continues its support and investment towards the Union.