Isner Wins for the Fifth Time at Atlanta, Zeballos Stays Hot in Doubles
FILA sponsored tennis player John Isner continued his impressive 2018 campaign Sunday, defeating Ryan Harrison 5-7, 6-3, 6-4 to capture the BB&T Atlanta Open title. The win marks Isner's fifth win in his last six attempts in Atlanta, and is his second consecutive win in the final over Harrison.

Isner used a dominant forehand all week to overcome the likes of Alex de Minaur, Mischa Zverev and Matthew Ebden en route to the final. "It's incredible, and I think I said it last year, I feel like there may come a time where I'm not back in the finals, or I'm not the champion again, but as it stands right now, I'm very happy to be the champ here," said Isner of his remarkable history at the BB&T Atlanta Open.

Isner is in the midst of his career best season on the ATP World Tour, having secured his first Masters 1000 title earlier in the year at the Miami Open. Isner also made his career first Grand Slam semifinal, two weeks ago at Wimbledon.

FILA sponsored tennis player Horacio Zeballos and partner Julio Peralta continued their dominance on the ATP World Tour doubles ladder Sunday, defeating Oliver Marach and Mate Pavic 6-1, 4-6, 10-1 at the German Open Tennis Championships, presented by Kampmann.

The win in Hamburg is Zeballo's second in as many weeks (Båstad), and third overall in 2018. "It is amazing," said Zeballos. "I have been watching this tournament since I was a kid. It is a very important tournament and it is such an honor to win this. We are really, really happy."

Zeballos has now accumulated 10 career tour-level doubles championships, six of which have come with Peralta. Zeballos is currently ranked No. 31 in the men's doubles ladder.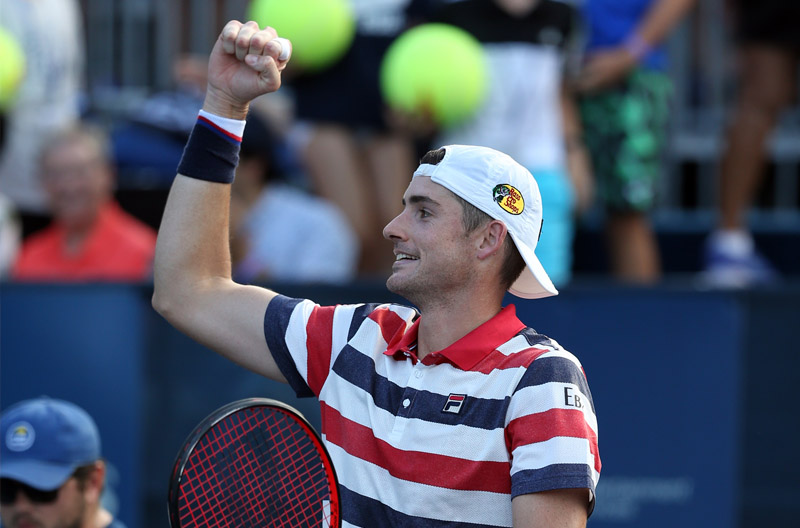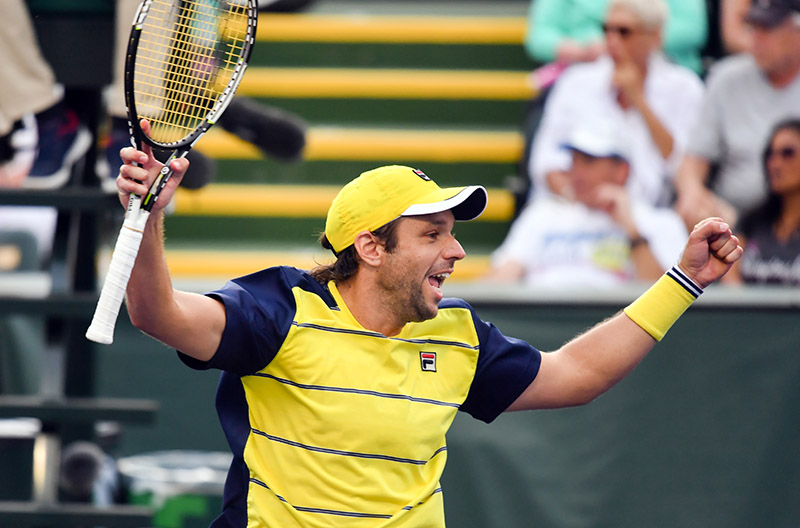 Netherlands 'Skating King' Sven Kramer Achieved 9th Overall Individual Win at the ISU European Allround Speed Skating Championship
(FILA Korea) - With a little more than a year left before the commencement of the PyeongChang Winter Olympics, a great deal of attention is being paid to the Netherlands 'Skating King' Sven Kramer and his impressive sporting exploits. FILA is currently sponsoring the national team, the Royal Dutch Skating Association (KNSB) and affiliated men's speed skating athlete Sven Kramer. Sven recently achieved his ninth overall individual win at the ISU European Allround Speed Skating Championship, held in Heerenveen, Netherlands on January 6th, adding to his numerous athletic accomplishments.

Kramer continues to be regarded as an excellent speed skating athlete thanks to his continued success within the sport. He recorded two consecutive gold medals at the 2010 Vancouver Olympics and 2014 Sochi Olympics in the 5000m category. He also won the European Allround Speed Skating Championship Competition a record of eight times.

At the ISU European Allround Speed Skating Championship, Kramer impressively recorded a 13.06.30 and 6.10.58 in the competition's main events, the 10,000m and 5,000m respectively, to win first place. He also took second place in his secondary event of the 1,500m, with a difference of 0.01 seconds between him and the first place winner who recorded a score of 1.46.55, yet again displaying world-class sporting prowess.

There is much anticipation of Kramer's future performance at the 2018 PyeongChang Olympics. where he is set to compete in the ISU (International Skating Union) World Single Distance Speed Skating Championship, from February 9-12 at the Gangneung Speed Skating Ice Arena.

During the 2016 Rio Olympics in Brazil, Sven Kramer visited the FILA Global lounge in Rio de Janeiro. While in Rio, Kramer acted as the temporary daily coach for the 2014 Korea Junior National team players. During his free time, he would communicate FILA related news in Korean on his SNS account. The unique relationship between Sven Kramer and FILA will continue, as Kramer is known to have a passion for FILA Korea products and it is reported that he wears primarily FILA Korea's sportswear.

FILA has been sponsoring Sven Kramer and his affiliated institution, the Netherlands Royal Dutch Skating Association (KNSB), since 2014. FILA continues to supply the Netherlands Ice Skating national team with sets of matching uniforms and tracksuits.