Isner Wins for the Fifth Time at Atlanta, Zeballos Stays Hot in Doubles
FILA sponsored tennis player John Isner continued his impressive 2018 campaign Sunday, defeating Ryan Harrison 5-7, 6-3, 6-4 to capture the BB&T Atlanta Open title. The win marks Isner's fifth win in his last six attempts in Atlanta, and is his second consecutive win in the final over Harrison.

Isner used a dominant forehand all week to overcome the likes of Alex de Minaur, Mischa Zverev and Matthew Ebden en route to the final. "It's incredible, and I think I said it last year, I feel like there may come a time where I'm not back in the finals, or I'm not the champion again, but as it stands right now, I'm very happy to be the champ here," said Isner of his remarkable history at the BB&T Atlanta Open.

Isner is in the midst of his career best season on the ATP World Tour, having secured his first Masters 1000 title earlier in the year at the Miami Open. Isner also made his career first Grand Slam semifinal, two weeks ago at Wimbledon.

FILA sponsored tennis player Horacio Zeballos and partner Julio Peralta continued their dominance on the ATP World Tour doubles ladder Sunday, defeating Oliver Marach and Mate Pavic 6-1, 4-6, 10-1 at the German Open Tennis Championships, presented by Kampmann.

The win in Hamburg is Zeballo's second in as many weeks (Båstad), and third overall in 2018. "It is amazing," said Zeballos. "I have been watching this tournament since I was a kid. It is a very important tournament and it is such an honor to win this. We are really, really happy."

Zeballos has now accumulated 10 career tour-level doubles championships, six of which have come with Peralta. Zeballos is currently ranked No. 31 in the men's doubles ladder.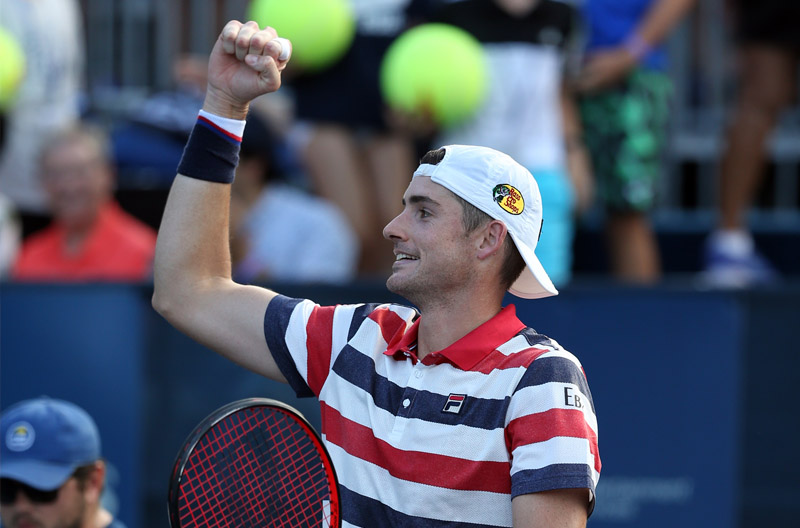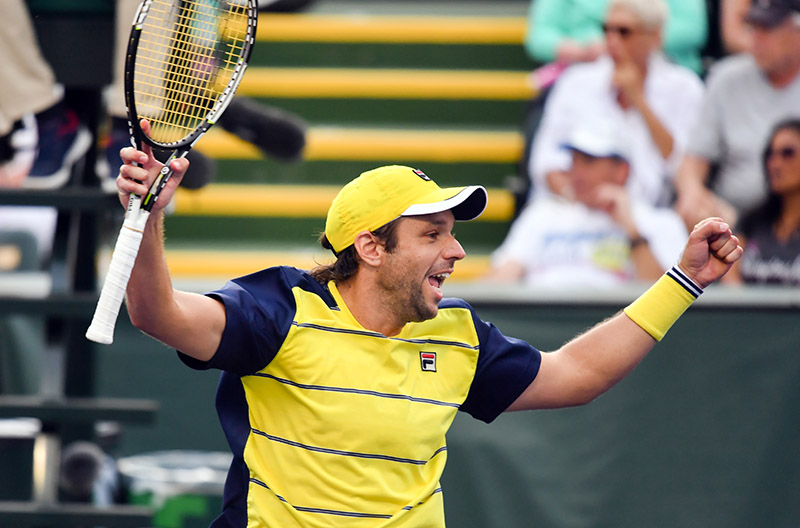 FILA Korea Unveiled the "FILA 2017 Back To School (COURT DELUXE)" Online Pictorial Featuring Popular Boy Group TEEN TOP
(FILA Korea) – FILA Korea recently unveiled an online pictorial with StyleX Magazine. The shoot, dubbed "FILA 2017 Back To School (COURT DELUXE)," featured popular boy band group, TEEN TOP. The piece included a variety of images as well as video footage, designed to speak to the 10 - 20's age group, as students are gearing up for the 2017 school semester.

Within the pictorial, TEEN TOP members and Niel and Changjo wore FILA's COURT DELUXE footwear, as well as SS17 apparel and accessories including the brand's long-sleeve tops and backpacks. The stylish looks highlighted the bright, cheerful and charismatic qualities of these teen idols. TEEN TOP is not only one of the most famous boy bands among the 10-20 year-old demographic, but the group is also leading the Korean wave and recently held a successful Christmas concert in Japan.

Within the "FILA 2017 Back To School (COURT DELUXE)" shoot, Niel, who has the largest fan base and does the main vocals, and Changjo, who is a multi-talented entertainer and often the center of attention, shined throughout the pictorial. The participation of renowned photographer Zo Sun-Hi attracted even more attention to the shoot.

The FILA COURT DELUXE shoes served as the highlight of the shoot. The footwear has been extremely popular among fans in their teens and twenties and continues to sell out since it first launched in the FW16 season. FILA's SS17 backpacks matched back to the COURT DELUXE shoes. The backpacks are also expected to receive a good response from this customer base due to the simple design, with square type, elegant colors and superior durability.

Beginning on December 23, the "FILA 2017 Back To School (COURT DELUXE)" pictorial featuring FILA and TEEN TOP members Niel and Changjo can be viewed on various channels, including FILA Korea's official Facebook and Instagram pages, Korea's online media, major websites and on social media.