Isner Wins for the Fifth Time at Atlanta, Zeballos Stays Hot in Doubles
FILA sponsored tennis player John Isner continued his impressive 2018 campaign Sunday, defeating Ryan Harrison 5-7, 6-3, 6-4 to capture the BB&T Atlanta Open title. The win marks Isner's fifth win in his last six attempts in Atlanta, and is his second consecutive win in the final over Harrison.

Isner used a dominant forehand all week to overcome the likes of Alex de Minaur, Mischa Zverev and Matthew Ebden en route to the final. "It's incredible, and I think I said it last year, I feel like there may come a time where I'm not back in the finals, or I'm not the champion again, but as it stands right now, I'm very happy to be the champ here," said Isner of his remarkable history at the BB&T Atlanta Open.

Isner is in the midst of his career best season on the ATP World Tour, having secured his first Masters 1000 title earlier in the year at the Miami Open. Isner also made his career first Grand Slam semifinal, two weeks ago at Wimbledon.

FILA sponsored tennis player Horacio Zeballos and partner Julio Peralta continued their dominance on the ATP World Tour doubles ladder Sunday, defeating Oliver Marach and Mate Pavic 6-1, 4-6, 10-1 at the German Open Tennis Championships, presented by Kampmann.

The win in Hamburg is Zeballo's second in as many weeks (Båstad), and third overall in 2018. "It is amazing," said Zeballos. "I have been watching this tournament since I was a kid. It is a very important tournament and it is such an honor to win this. We are really, really happy."

Zeballos has now accumulated 10 career tour-level doubles championships, six of which have come with Peralta. Zeballos is currently ranked No. 31 in the men's doubles ladder.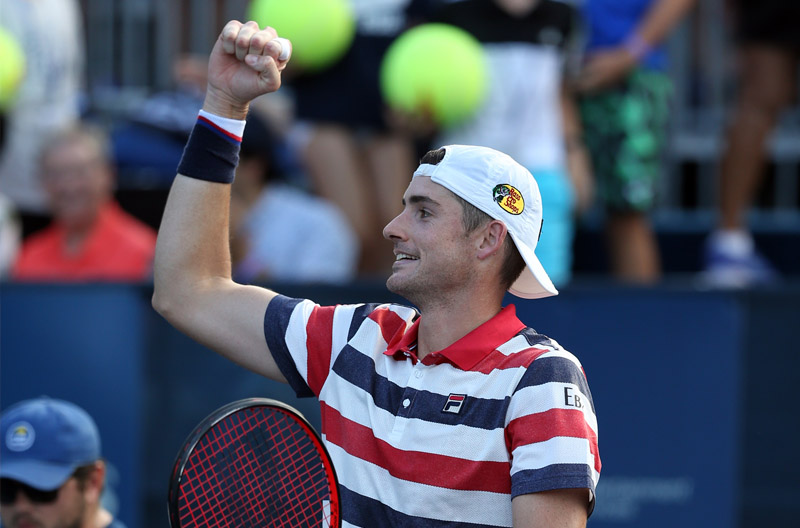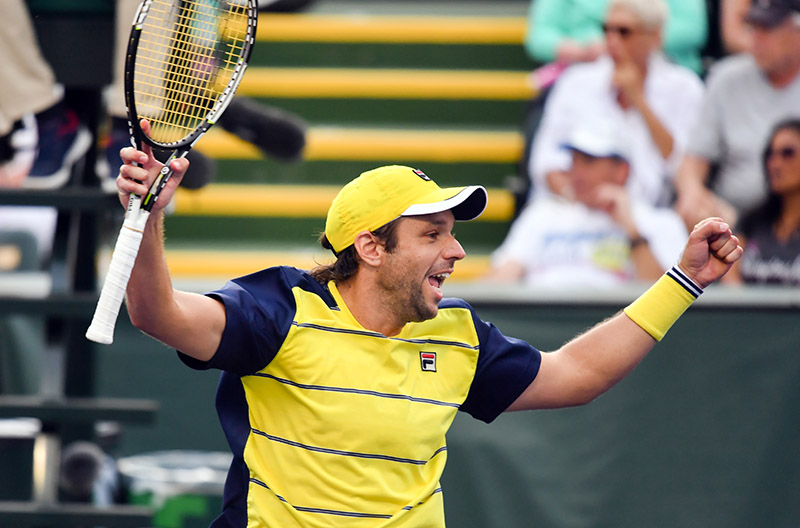 FILA Brazil is the Official Sports Brand of the 20th Rio de Janeiro International Half Marathon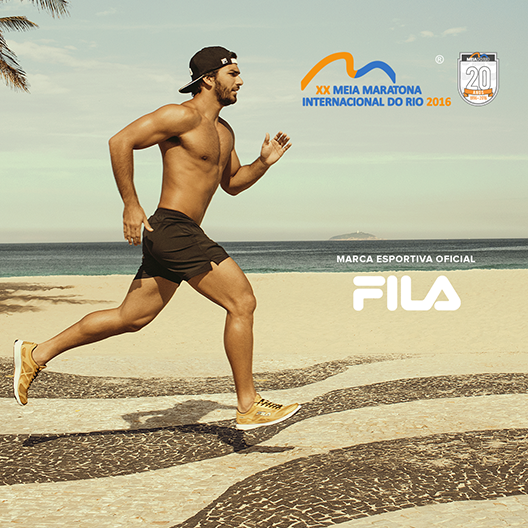 (FILA Brazil) - Known as one of the main and most beautiful street races of the country, the 20th Rio de Janeiro International Half Marathon (organized by Yescom), will take place next Sunday, October 16. FILA, the official sports brand of the race, will have a strong presence and promote simultaneous activations during the week of the event.

Among the elite athletes sponsored by FILA, the highlight in the male category is Kenyan Willian Kibor, who used to run in the city and was the champion of a race in Rio, held in May. He will be followed by his fellow citizen Daniel Kiprotich, as well as Ethiopian Dawit Fikadu Admasu, champion of the São Silvestre in 2014. The female elite athletes will include Kenyan runners Alice Cherotich, Serser Milgo and Leah Jerotich, who is also the champion of an event in Rio. The African team is led by Brazilian coach Moacir Marconi (also known as Coquinho).

The athletes will wear the KR3 - Kenya Racer 3 performance running shoe, the official shoe of the event and one of the lighter models available in the market that provides comfort and ventilation. The footwear won two awards this October: Best Purchase (from Contra Relógio magazine) and Best Cost Benefit (from Go Outside magazine).

In addition to the FILA Running Team, FILA invited 20 opinion leaders in the running market, including 10 from São Paulo and 10 from Rio de Janeiro, to participate in an activation named #FilaRio21K. The initiative was launched by the brand in August 2016, six weeks before the event, to showcase their preparation to the race.

During the Race Kit pick-up (October 12th, 13th and 14th from 10am to 8pm and on October 15th, from 9am to 5pm) at Centauro Full Size Store (Av. das Américas, 900 - Barra da Tijuca), FILA will promote a speed test, where those registered in the event can try the official shoe of the event (KR3 - Kenya Racer 3t).

With a presence in the running world in Brazil for over 10 years, FILA highlights the importance of supporting this category. "Running is one of the strategic principles of FILA brand positioning, and the universe of running has been increasing a lot over the last years. We are monitoring each step, developing high quality products planned to offer the best performance to professional and amateur athletes," said Felipe Rosa, Marketing Manager of FILA Brazil.

About FILA
FILA is an Italian brand, created in 1911, present in more than 50 countries. In Brazil, it offers performance products for sports such as Running and Tennis, and an exclusive line for functional training called FILA Cross Training (FXT), which gathers performance, technology and style. It also has lines that talk to Lifestyle, inspired in the brand's origins, besides mixing style to sportswear.

The brand sponsors events in their main modalities such as Brazil Open, ATP Challenge Tour Finals, Masters 1000 Indian Wells, Toronto and Montreal Masters 1000 and Orange Bowl in the tennis market and the International São Paulo Marathon and International Rio de Janeiro Half Marathon in the street running segment. Besides FILA Running Team, FILA sponsors the African high performance running team.

About Grupo Dass
Specialized in sports Brands Management and Industrial Solutions, Grupo Dass annually produces 12.5 million pairs of shoes and 5 million clothing pieces, and counts on more than 12 thousand employees acting in Brazil and Latin America. Besides FILA, the company manages other sports brands.