Isner Wins for the Fifth Time at Atlanta, Zeballos Stays Hot in Doubles
FILA sponsored tennis player John Isner continued his impressive 2018 campaign Sunday, defeating Ryan Harrison 5-7, 6-3, 6-4 to capture the BB&T Atlanta Open title. The win marks Isner's fifth win in his last six attempts in Atlanta, and is his second consecutive win in the final over Harrison.

Isner used a dominant forehand all week to overcome the likes of Alex de Minaur, Mischa Zverev and Matthew Ebden en route to the final. "It's incredible, and I think I said it last year, I feel like there may come a time where I'm not back in the finals, or I'm not the champion again, but as it stands right now, I'm very happy to be the champ here," said Isner of his remarkable history at the BB&T Atlanta Open.

Isner is in the midst of his career best season on the ATP World Tour, having secured his first Masters 1000 title earlier in the year at the Miami Open. Isner also made his career first Grand Slam semifinal, two weeks ago at Wimbledon.

FILA sponsored tennis player Horacio Zeballos and partner Julio Peralta continued their dominance on the ATP World Tour doubles ladder Sunday, defeating Oliver Marach and Mate Pavic 6-1, 4-6, 10-1 at the German Open Tennis Championships, presented by Kampmann.

The win in Hamburg is Zeballo's second in as many weeks (Båstad), and third overall in 2018. "It is amazing," said Zeballos. "I have been watching this tournament since I was a kid. It is a very important tournament and it is such an honor to win this. We are really, really happy."

Zeballos has now accumulated 10 career tour-level doubles championships, six of which have come with Peralta. Zeballos is currently ranked No. 31 in the men's doubles ladder.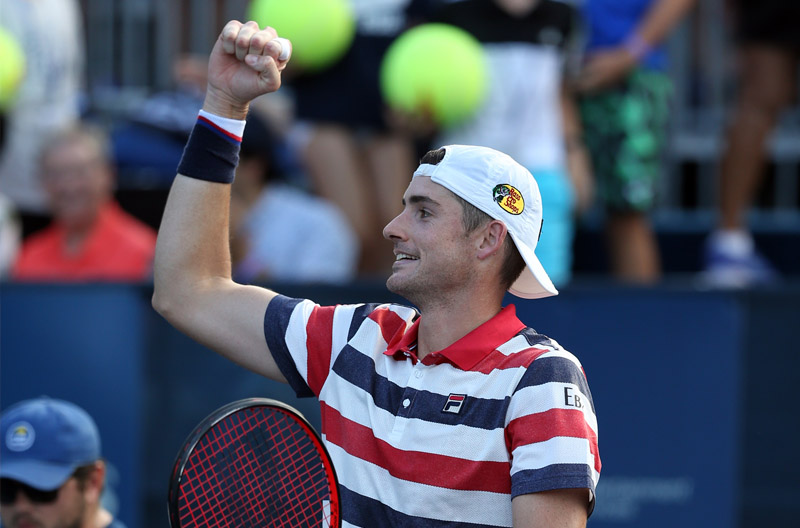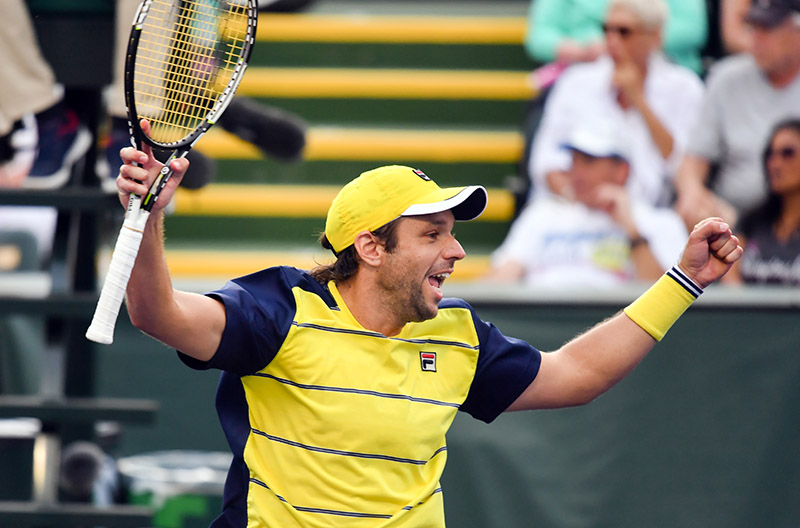 FILA and Jason Wu Reinvent the "Modern Classic" for FW 2016
(FILA Hong Kong) - Since the launch of his career back in the early 2000s, fashion designer Jason Wu has created a fashion empire that is defined by his ability to combine unique innovations with classic elegance and eclectic energy. Wu's new​​ collection for FILA Hong Kong seamlessly combines elements of two great designers – drawing inspiration from the clean lines, classic fringe and bold colors found in the FILA archives, and reimagining them with new geometric patterns, stylish cuts, and a bold color pattern that, when combined, makes for a truly unique and sophisticated collection that brings the 1960s into the modern world.

The FILA x Jason Wu women's collection is defined by its unique combination of asymmetrical cuts, fabrics, and patterns that blend vintage FILA styles with contemporary silhouettes. Included in the collection are four tennis dresses, two tops, a skort, and a pant, which each sport a different color blocked pattern as well as bold lines of varying thickness and color. The show-stopping piece comes in the form of an ultra-feminine interpretation of the classic FILA tennis dress, which combines a smooth, form-fitting top, with a flirty pleated skirt, and an overlapping body piece. The mixture of fabrics and irregular stitching makes for a remarkable silhouette that creates a sense of depth, while keeping a visually optimized ratio.

The men's FILA x Jason Wu line features a selection of polos, crewnecks, pants, and shorts in various combinations of white, black and grey – a design element that allows users to mix and match different pieces with ease. Various color blocking patterns and added geometric details in red, yellow, and blue gives each item its own unique flair, while remaining sophisticated and versatile. A black jacket with white piping on the wrists and waist rounds out the collection in stylish sophistication, making it the perfect addition to an autumn wardrobe.

The FILA x Jason Wu collection will be available this fall at select retail locations in Hong Kong, as well as online at www.fila.com.hk/. More information and photos about the collaboration may be found on FILA Hong Kong's official site​, as well as their Facebook​ and Instagram​ pages.

About FILA:
Founded in 1911, FILA is an Italian sportswear and lifestyle brand with a rich and diverse history. Throughout its 105 years as a brand, FILA has had the opportunity to design athletic wear for some of the finest athletes in tennis, golf, skiing, basketball, and baseball. The brand is especially well known for its ability to produce clothing that combines comfort and aesthetics in one, using high quality materials and expert tailoring. Today, FILA products can be found in over 30 countries including Italy, the United Kingdom, Germany, France, China, Japan, Korea, Brazil, and the United States.

About Jason Wu:
Jason Wu (吴季刚) was born in 1983 in Taiwan. As a student, Wu had the opportunity to learn and study in a number of iconic cities across the world including Tokyo, Canada, and France, before moving to New York City to study at the Parsons School of Design. After graduation, Wu began working at the Narcisco Rodriguez studio. In February 2006, Wu released his first personal collection, which was met with praise by fashion critics and buyers alike. He quickly became one of New York's most exciting young designers, and was given the opportunity to design a dress for Michelle Obama, America's first lady. Today, Wu regularly designs for celebrities and political figures alike, and also lends his talents to collaborative collections with international brands. Jason is affectionately known as "the light of Taiwan."